L485 pipeline steel for petroleum industry
Product Detail
Product Tags
L485 Pipeline Steel, It refers to a kind of steel with special requirements used for conveying oil, natural gas and other pipelines. According to the thickness and subsequent formation and other aspects, it can be produced by hot rolling mill, steckel mill or plate mill, and formed by spiral welding or UOE straight seam welding of large diameter steel pipe.
L485 Pipeline Steel, Introduction To The
Pipeline transportation and railway transportation, highway transportation, waterway transportation and air transportation are listed as five modern transportation modes. From the original industrial pipeline up to now, oil and gas pipeline construction has experienced nearly two centuries of development. The production and application of pipeline steel started late in China, and there was no real pipeline steel production before 1985. However, in recent years, the development, development and application of pipeline steel in China have developed rapidly. With the promotion of major pipeline projects such as western pipeline, West-east gas transmission pipeline and west-east gas transmission second-line pipeline, the production and application of X60, X70 and X80 pipeline steel have been successively completed, and the research results of X100 and X120 have been obtained.
L485 Pipeline Steel, Tissue Types
L485 Pipeline Steel, Organizational structure is the basis for determining its performance and safe service. At present, pipeline steels can be divided into the following four categories according to their microstructure:
1. Ferritic pearlite pipeline steel
The ferritic pearlite pipeline steel is the basic structure of the pipeline steel developed before the 1960s. X52 and pipeline steel with lower strength grade are all ferritic pearlite. Its basic components are carbon and manganese, and the carbon content (mass fraction, the same below) is 0.10% to 0.20%, and the manganese content is 1.30% to 1.70%. Generally use hot rolling or hot treatment process production. When higher strength is required, the upper limit of carbon content is desirable, or trace niobium and vanadium are added to the manganese system. Ferritic pearlite pipeline steels are generally considered to have polygonal ferrite with a grain size of about 7μm and pearlite with a volume fraction of about 30%. Common ferritic pearlite pipeline steels are 5LB, X42, X52, X60, X60 and X70.
2. Acicular ferrite pipeline steel
The research of acicular ferritic pipeline steel began in the late 1960s and was put into industrial production in the early 1970s. At that time, the manganese - niobium system based on E developed low carbon. In mn-Mo-Nb microalloy pipeline steel, the addition of molybdenum can reduce the transformation temperature to inhibit polygonal ferrite formation, promote acicular ferrite transformation, and improve the precipitation strengthening effect of carbon and niobium nitride, so as to increase the strength of steel and reduce the toughness and brittle-transition temperature. This molybdenum alloying technology has been in production for nearly 40 years. In recent years, another high temperature technology to obtain acicular ferrite is emerging. It can obtain acicular ferrite at higher rolling temperature by using high niobium alloying technology. Common acicular ferrite pipeline steels are X70 and X80.
3. Bainite - martensite pipeline steel
With the development of high pressure and large flow natural gas pipeline steel and the pursuit of reducing the cost of pipeline construction, acicular ferrite structure can not meet the requirements. In the late 20th century, a type of ultra-high strength pipeline steel emerged. Typical steel grades are X100 and X120. The X100 was first reported by SMI in Japan in 1988. After years of research and development, the X100 pipe was first laid in the engineering test section in 2002. ExxonMobil of the United States started the research on X120 pipeline steel in 1993, and in 1996, it cooperated with SMI and NSC of Japan to jointly promote the research process of X120. In 2004, X120 steel was laid for the first time in the pilot section of the pipeline.
In the composition design of bainite-martensitic pipeline steel, the optimum combination of carbon - manganese - copper - nickel - molybdenum - niobium - vanadium - titanium - boron has been selected. The design of this alloy makes full use of the important characteristics of boron in phase transition dynamics. The addition of trace boron (ωB=0.0005% ~ 0.003%) can obviously inhibit the nucleation of ferrite on austenite grain boundary and make the ferrite curve shift to the right obviously.Even at ultra-low carbon (ωC=0.003%), the bainite transition curve is flattened by lowering the final cooling temperature (& LT; 300℃) and improved cooling rate (> 20℃/s), lower bainite and lath martensite structure can also be obtained. Common bainite-martensite (B -- M) pipeline steels are X100 and X120.
4. Tempered sophorite pipeline steel
With the development of society, pipeline steel is required to have higher strength and toughness. If the controlled rolling and cooling technology cannot meet such requirements, the heat treatment process of rigid quenching and tempering can be adopted to meet the comprehensive requirements of thick wall, high strength and enough toughness by forming tempered sorbitite. In pipeline steel, this homogenous sortensite, also known as homogenous martensite, is an organizational form of ultra-high strength pipeline steel X120.
L245 Pipeline Steel, Weight calculation formula :[(outer diameter - wall thickness)* wall thickness]*0.02466=kg/ m (weight per meter)
Chemical composition (mass fraction)…/%

carbon equivalent(CEV)
%

C

Si

Mn

P

S

Nb

V

Ti

Cr

Ni

Cu

N

Mo

B

Als

less than or equal

less than or equal

Q345

A

0.2

0.5

1.7

0.035

0.035

0.3

0.5

0.2

0.012

0.1

0.45

B

0.035

0.035

C

0.03

0.03

0.07

0.15

0.2

0.015

D

0.18

0.03

0.025

E

0.025

0.02

Q390

A

0.2

0.5

1.7

0.035

0.035

0.07

0.2

0.2

0.3

0.5

0.2

0.015

0.1

0.46

B

0.035

0.035

C

0.03

0.03

0.015

D

0.03

0.025

E

0.025

0.02

Q420

A

0.2

0.5

1.7

0.035

0.035

0.07

0.2

0.2

0.3

0.8

0.2

0.015

0.2

0.48

B

0.035

0.035

0.015

C

0.03

0.03

D

0.03

0.025

E

25

0.02

Q450

C

0.2

0.6

1.8

0.03

0.03

0.11

0.2

0.2

0.3

0.8

0.2

0.015

0.2

0.005

0.015

0.53

D

0.03

0.025

E

0.025

0.02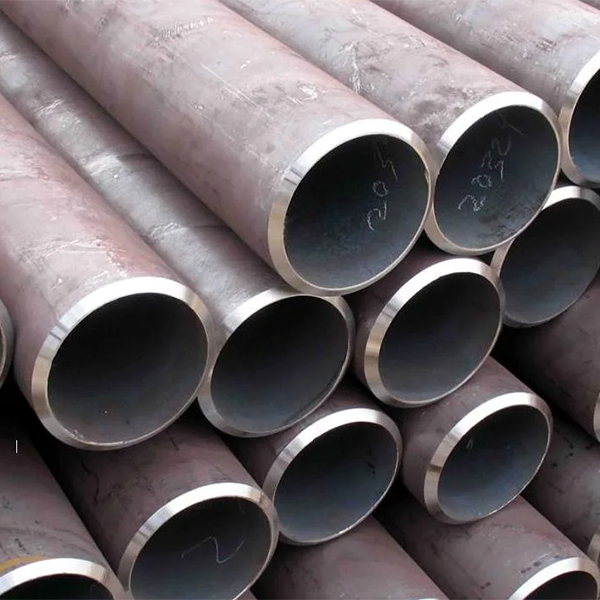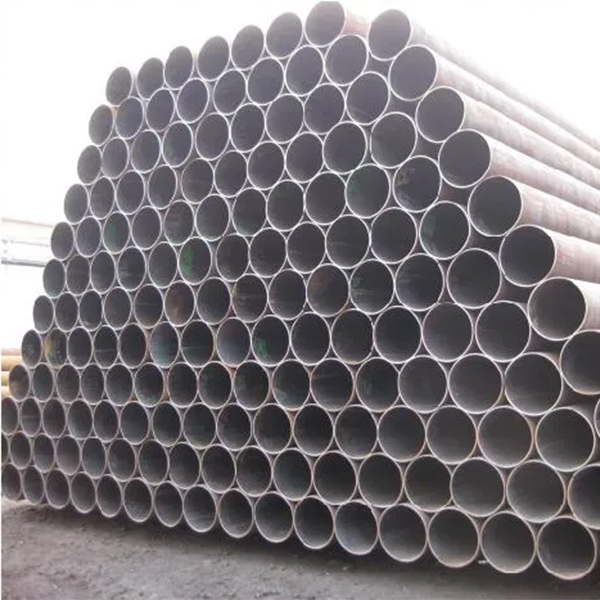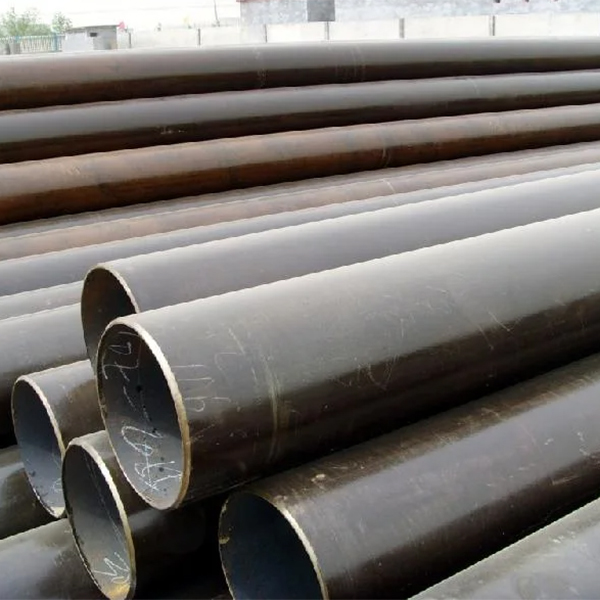 ---
Previous:
a106 gr c seamless steel pipe
---