Square Tube Hot Dip Galvanized
Product Detail
Product Tags
Galvanized square pipe from the production process is divided into hot dip galvanized square pipe and cold galvanized square pipe. It is because of the different processing of these two galvanized square tubes that they have many different physical and chemical properties. In general, there are many differences in strength, toughness and mechanical properties.
Square Tube Hot Dip Galvanized It is a square tube made of steel plate or steel belt after crimping forming and welding. On the basis of this square tube, the square tube is placed in the hot dip galvanizing pool after a series of chemical reactions. The production process of hot-dip galvanized square pipe is relatively simple, and the production efficiency is very high, and the varieties and specifications are also many. This square pipe requires little equipment and capital, which is suitable for the production of small galvanized square pipe manufacturers. But from the strength of the steel tube strength is far lower than seamless square tube.
Cold galvanized square pipe:The cold galvanized square pipe is used in the square pipe on the principle of cold galvanized to make the square pipe has corrosion resistance. Different from hot dip galvanized cold galvanized coating is mainly anticorrosive through the principle of electrochemistry, so it is necessary to ensure sufficient contact between zinc powder and steel, resulting in electrode potential difference, so the steel surface treatment is very important
Cold And Hot Galvanized Difference
Galvanized square pipe has Square Tube Hot Dip Galvanized And electric galvanized square tube two categories. Hot dip galvanized square pipe wet, dry, lead - zinc, REDOX, etc. The main difference between different hot-dip galvanizing methods is how to activate the surface of steel pipe to improve galvanizing quality after acid leaching cleaning. At present, dry method and REDOX method are mainly used in production, and their characteristics are shown in the table. The surface of zinc layer is very smooth and compact, and the structure is uniform. Good mechanical properties and corrosion resistance; Zinc consumption is 60% ~ 75% lower than hot dip galvanizing. Electrogalvanizing has certain complexity in technology, but it is necessary to use this method for single-sided coating, double-sided coating with different thickness of inner and outer surface coating, and galvanized thin-walled pipe.
Square Tube Hot Dip Galvanized Use
Because galvanized square pipe is galvanized on the square pipe, so the application of galvanized square pipe has been greatly expanded than square pipe. It is mainly used in curtain wall, construction, machinery manufacturing, steel construction projects, shipbuilding, solar power generation support, steel structure engineering, power engineering, power plant, agricultural and chemical machinery, glass curtain wall, car chassis, airport and so on.
Square Tube Hot Dip Galvanized Features
Square Tube Hot Dip Galvanized Its protective effect is stronger, strong corrosion resistance. The entire structure is made of zinc, forming dense tetrad crystals that form a barrier on the steel plate, thus effectively preventing corrosion agents from penetrating. Corrosion resistance from zinc barrier layer protection. When zinc sacrificial protection on cut edges, scratches and coating abrades, zinc forms an insoluble oxide layer and acts as a barrier protection.
Square Tube Hot Dip Galvanized The Relevant Calculation
Square Tube Hot Dip Galvanized Calculation of theoretical weight per meter
4 * Thickness * (side length - thickness) * 0.00785
Where, both side length and wall thickness are measured in mm (mm), and the value is directly substituted into the above formula to obtain the weight of each meter square tube in kilograms.
Such as 30 x 30 x 2.5 mm square tube, according to the above formula can be calculated that its weight per meter: 4 x 2.5 x (30-2.5) x 7.85=275 x 7.85=2158.75 grams, that is about 2.16 kg.
When both wall thickness and side length are measured in millimeters, 4x wall thickness x(side length - wall thickness) gives the volume of square tube per meter length in cubic centimeters (cm3), multiplied by the specific gravity of iron 7.85 grams per cubic centimeter, which gives the weight of square tube per meter in kilograms
Product
Square Tube Hot Dip Galvanized
Size
10mm*10mm~800mm*800mm
Thickness
1mm~30mm
Unit length
3m,  5.8m,  6m,  11.8m,  12m,  13.5m or as per customers' request
Material
ASTM A500 A, B, C, D
GB/T 6725 Q235, Q345, Q390
GB/T 700, GB/T 714, GB/T 1591 Q235, Q345, Q390
JIS G3101 SS330, SS400, SS490; JIS G3106 SM400, SM490, SM520, SM570; JIS G3466 STKR400, STKR490, DIN17100 ST33, ST37, ST44, ST52
EN10025 S235, S275, S355; EN10210
surface
bare surface, varnish painting, galvanizing, other painting as per customers' request
Packing
in bundles with steel strip or in loose,  non-woven fabrics packings or as per customers' request
Shipment
FCL, LCL, bulk vessel, air or train transportation, express
Application
civil engineering,  architecture,  steel towers,  shipyard,  scaffoldings,  struts,  piles for suppression oflandslide and other structures
Specification Of Square Tube
| | | | | | | | |
| --- | --- | --- | --- | --- | --- | --- | --- |
| Size | Wall thickness | Size | Wall thickness | Size | Wall thickness | Size | Wall thickness |
| mm | mm | mm | mm | mm | mm | mm | mm |
| 10x10 | 0.6-0.8 | 42x42 | 1.2-6.0 | 90x90 | 2.5-6.0 | 150x150 | 4.0-8.0 |
| 12x12 | 0.6-0.8 | 45x45 | 1.2-6.0 | 95x95 | 2.5-6.0 | 160x160 | 4.0-8.0 |
| 13x13 | 0.6-2.0 | 48x48 | 1.2-6.0 | 100x100 | 2.5-6.0 | 180x180 | 4.0-8.0 |
| 15x15 | 0.7-2.0 | 50x50 | 1.5-6.0 | 105x105 | 2.5-6.0 | 200x200 | 5.0-10.0 |
| 16x16 | 0.7-2.0 | 55x55 | 1.5-6.0 | 110x110 | 3.0-6.0 | 220x220 | 8.0-25.0 |
| 20x20 | 1.0-3.0 | 60x60 | 1.5-6.0 | 115x115 | 3.0-6.0 | 250x250 | 8.0-25.0 |
| 25x25 | 1.0-3.0 | 65x65 | 2.0-6.0 | 120x120 | 3.0-6.0 | 280x280 | 8.0-25.0 |
| 30x30 | 1.2-4.0 | 70x70 | 2.0-6.0 | 125x125 | 3.0-6.0 | 300x300 | 8.0-25.0 |
| 35x35 | 1.0-4.0 | 75x75 | 2.0-6.0 | 130x130 | 3.0-6.0 | 350x350 | 8.0-25.0 |
| 38x38 | 1.0-5.0 | 80x80 | 2.5-6.0 | 135x135 | 4.0-14.0 | 400x400 | 8.0-25.0 |
| 40x40 | 1.0-6.0 | 85x85 | 2.5-6.0 | 140x140 | 4.0-8.0 | 450x450 | 8.0-25.0 |
Pre Galvanized Steel Pipe
Outer Diameter
Wall Thickness
Length
Inch
mm
mm
meter
1/2"
20mm
0.8mm-2.0mm
0.3m-12m
3/4"
25mm
0.8mm-2.0mm
0.3m-12m
1"
32mm
0.8mm-2.0mm
0.3m-12m
1-1/4"
40mm
0.8mm-2.0mm
0.3m-12m
1-1/2"
47mm
1.0mm-2.5mm
0.3m-12m
2"
60mm
1.0mm-2.5mm
0.3m-12m
2-1/2"
75mm
1.0mm-2.5mm
0.3m-12m
3"
88mm
1.0mm-2.5mm
0.3m-12m
4"
113mm
1.0mm-2.5mm
0.3m-12m
5"
140mm
1.0mm-2.5mm
0.3m-12m
6"
165mm
1.0mm-2.5mm
0.3m-12m
Hot Dip Galvanized Steel Pipe
Outer Diameter
Wall Thickness
Inch
mm
mm
1/2"
21.3mm
0.6mm-3.0mm
3/4"
26.9mm
0.6mm-3.0mm
1"
33.4mm
1.0mm-3.0mm
1-1/4"
42.3mm
1.0mm-4.0mm
1-1/2"
48.3mm
1.0mm-4.0mm
2"
60.3mm
1.5mm-4.0mm
2-1/2"
76.1mm
1.5mm-4.0mm
3"
88.9mm
1.5mm-9.5mm
4"
114.3mm
2.0mm-9.5mm
5"
141.3mm
3.0mm-9.5mm
6"
168.3mm
3.0mm-12.0mm
8"
219.1mm
3.2mm-12.0mm
10"
273mm
3.2mm-12.0mm
12"
323.8mm
6.0mm-15.0mm
14"
355.6mm
8.0mm-15.0mm
16"
406.4mm
8.0mm-20.0mm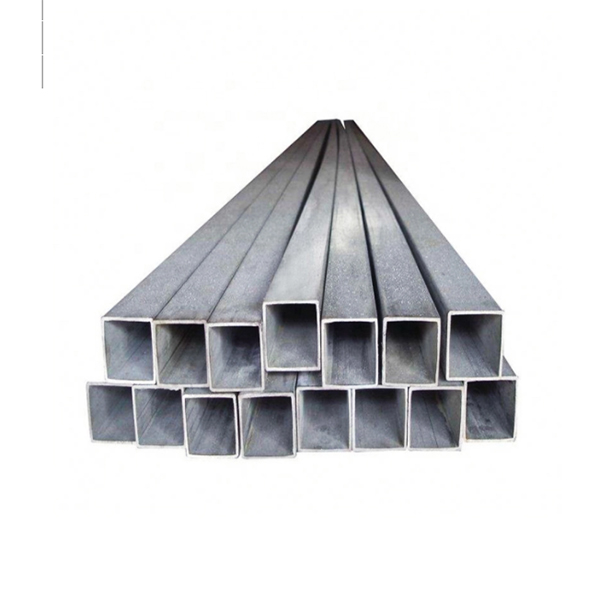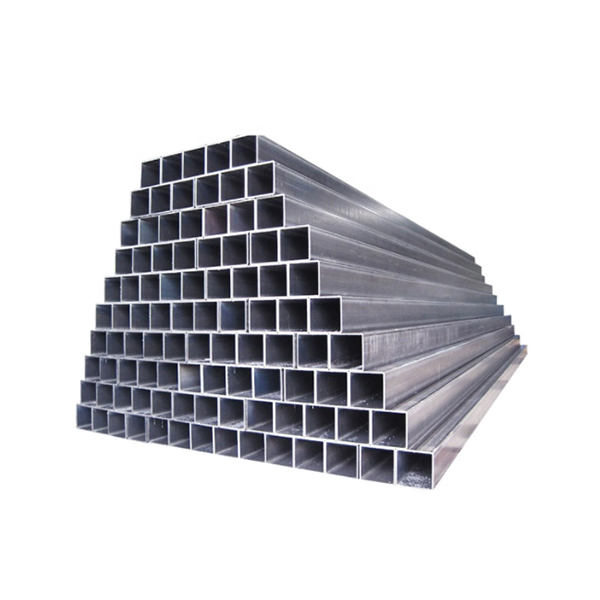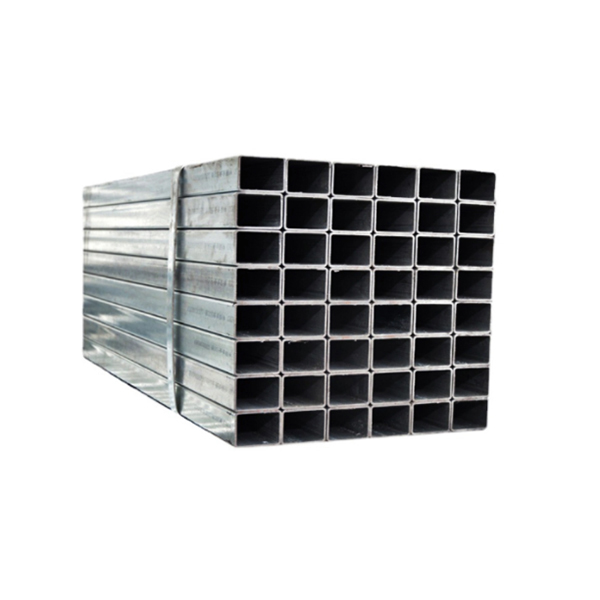 ---
Previous:
Hot Dipped Galvanized Square Pipes
---